Posted in
Know-how
,
Portraits
on January 25th, 2013
As an on-location portrait photographer, one of the most common questions I get asked is how to pick a good portrait spot.  At the end of the day, it's all about what sort of portraits you're looking for–do you want a classic elegant look, a grungy hip style, a serene natural vibe?–but if you're looking for more specific ideas, this is the blog entry for you!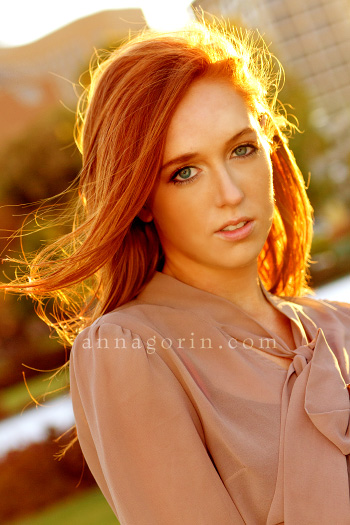 What makes a good portrait location?
You can find a good portrait location anywhere, and I'm not just saying that!  If you look at portraits shot from the waist or neck up, you'll realize that in most cases, you can't even tell where the portrait was shot.  We shot the photo at right on the grounds of the Idaho capitol building, but since the focus is on the senior girl, the background blurs into the background – it could have been anywhere.
Light is usually a far more important factor than location when it comes to getting beautiful results, so if you're concerned about picking a location that's just right, don't be!  As long as you pick a good time of day for your session (usually starting a couple hours before sunset), a spot that will give you a few options for shade (locations out in the open with no shady areas can be difficult), and a variety of textures (brick walls, trees, bushes), you're bound to get great photos.
Want to make sure your full-length portraits have a stunning background?  Read on for my favorite spots in the Treasure Valley…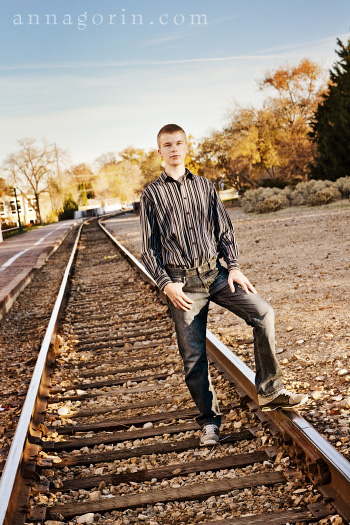 Boise Train Depot
The train depot is one of Boise's most popular locations for portraits of any kind – seniors, engagements, and many events.  The grounds include beautiful waterfalls, ponds, benches, and rock formations, while around back the train tracks provide a great moving-toward-the-next-phase-of-life feel, very appropriate for graduation.  The interior of the building is fascinating as well, but keep the limited hours in mind: it's only open Sundays and Mondays, 11am-5pm.
Because the Depot is so popular, there may be events going on during your session, and during peak portrait season, the grounds will be packed and parking limited.  If you don't fancy fighting for space, it's best to pick a less well-known location.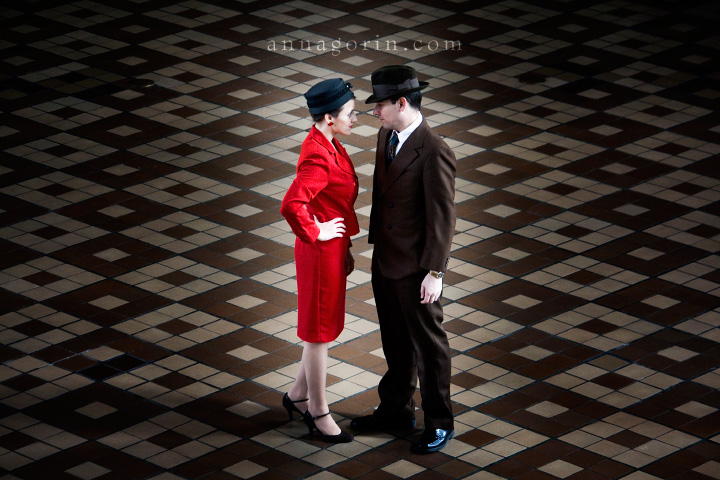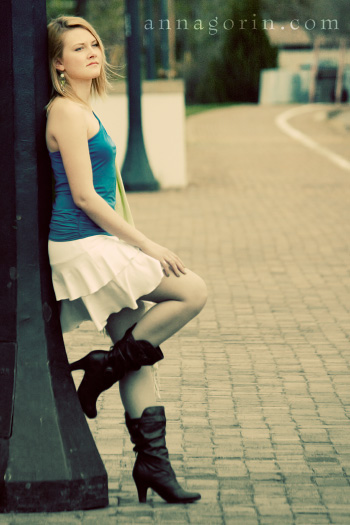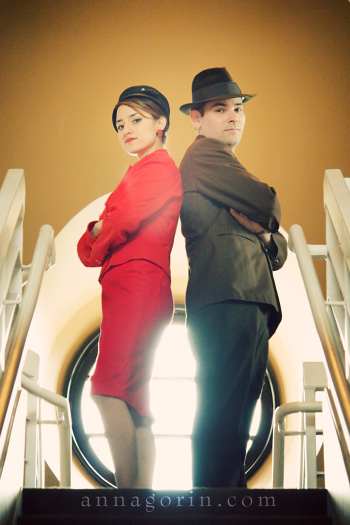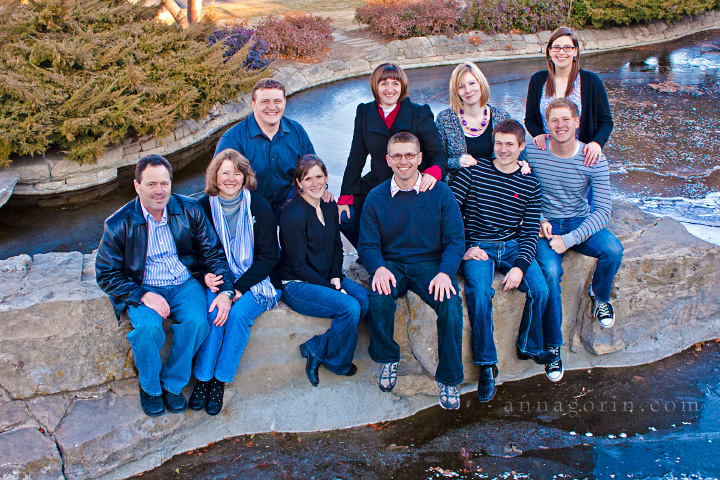 Kathryn Albertson Park
Kathryn Albertson Park is another of Boise's most popular locations for portraits, and you can see why!  It's a gorgeous area for a very natural setting with rustic benches, fences, rocks, ponds, bridges, and beautiful plants at any time of year.  Although the park is big enough to fit quite a lot of people, it can get just as packed as the Depot during peak season – allow extra time for finding parking, sometimes at Ann Morrison Park across the street.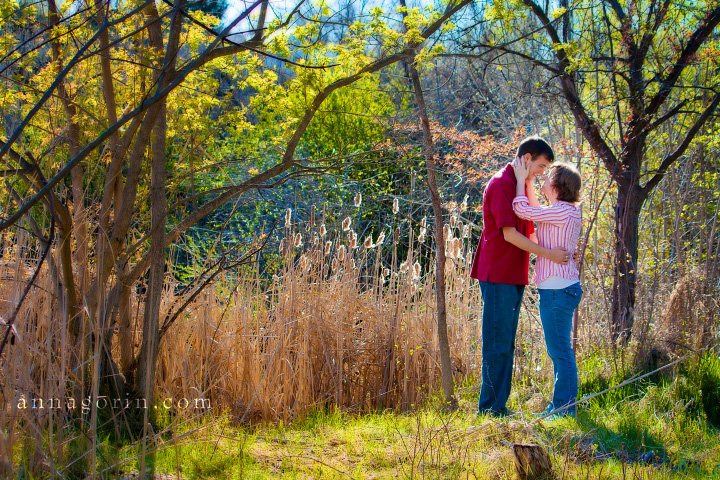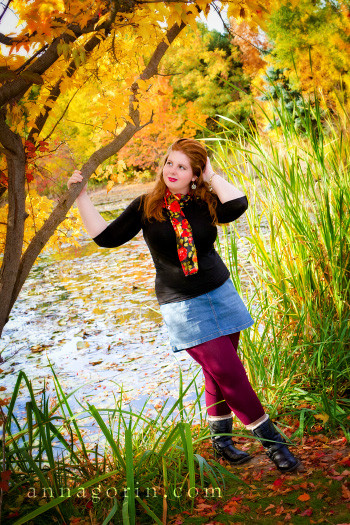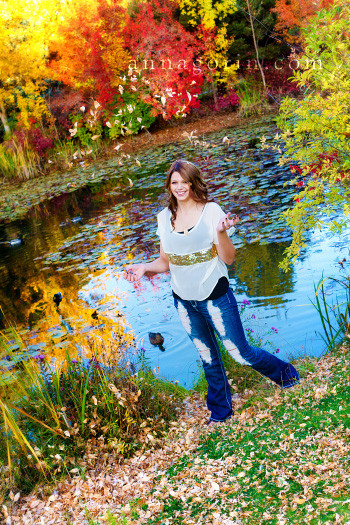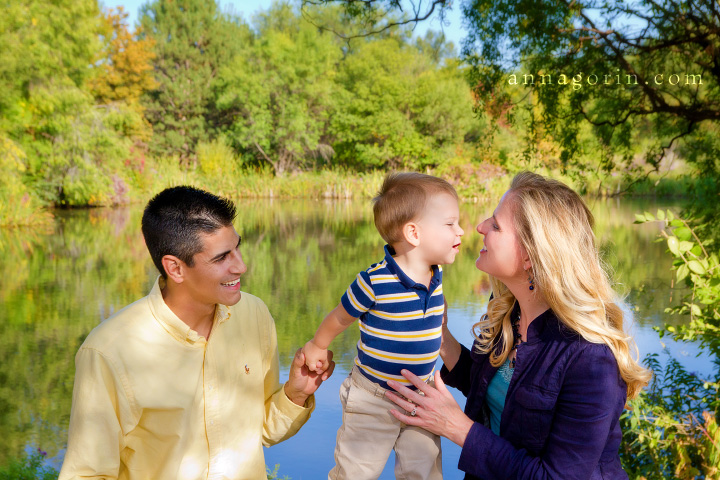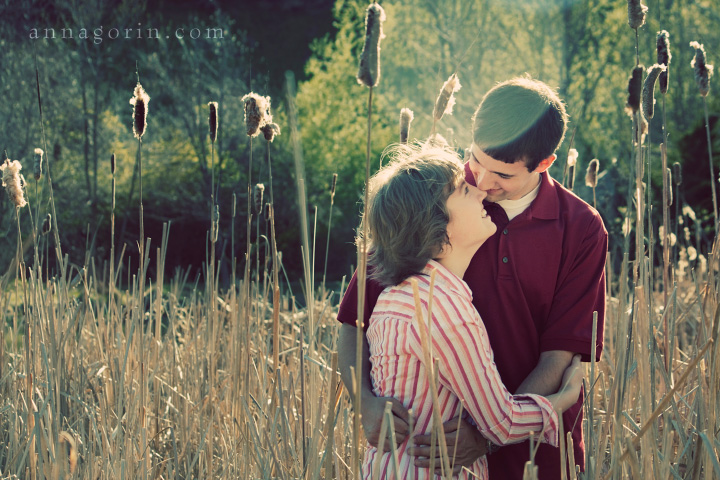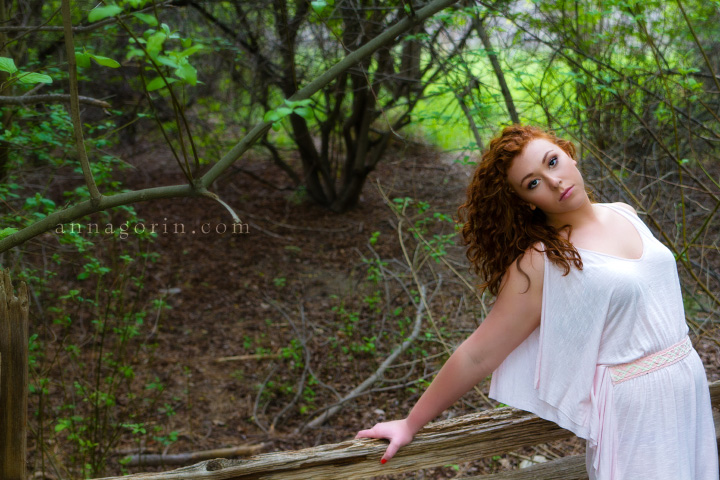 Freak Alley
Looking for a more grungy, hip style?  Freak Alley is another popular portrait spot in Boise, running between 8th and 9th St just south of Bannock.  The rotating displays of graffiti make for very colorful, sharp, rock star-like photos, and are particularly great for senior portraits.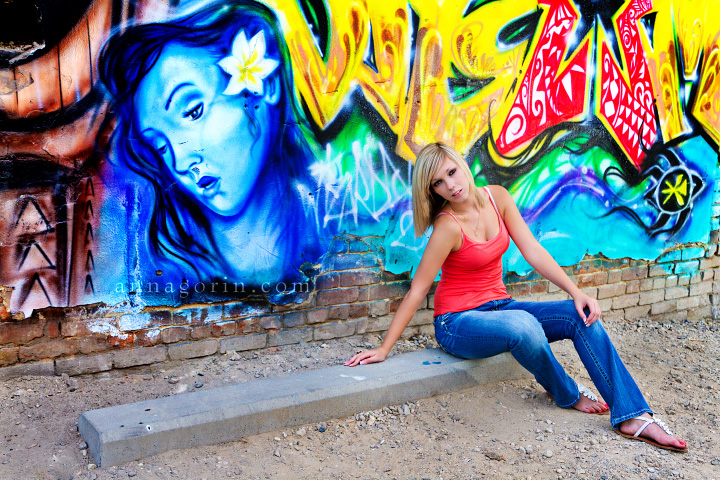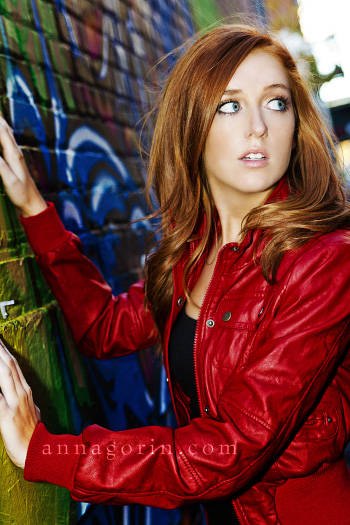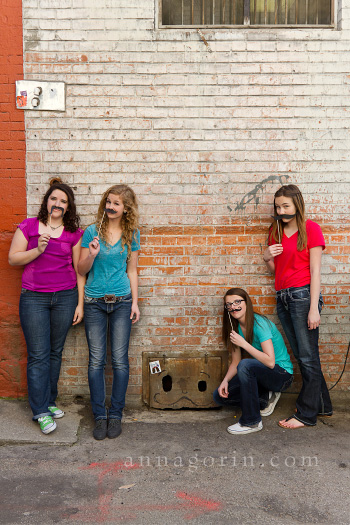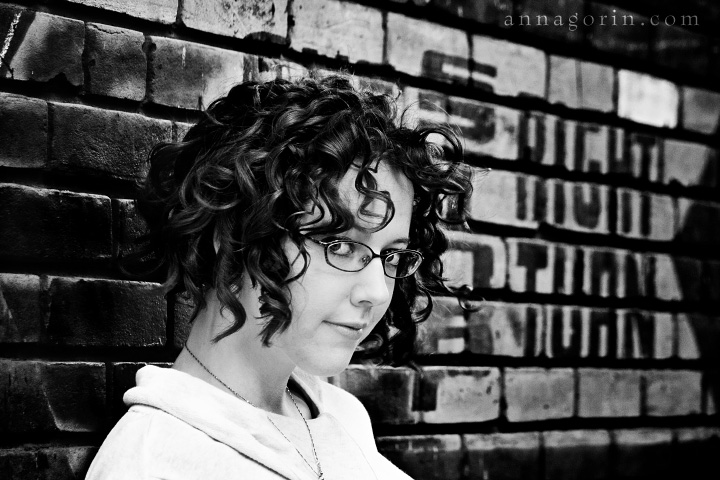 Capitol Building
Both the interior and exterior of the capitol building can be great for portraits.  With its beautiful white marble pillars, the inside has a lovely elegant look, while the imposing outside steps provide tons of portrait possibilities.  Added bonus: the grounds of the capitol have great benches, lawns, and seasonal plants for added variety.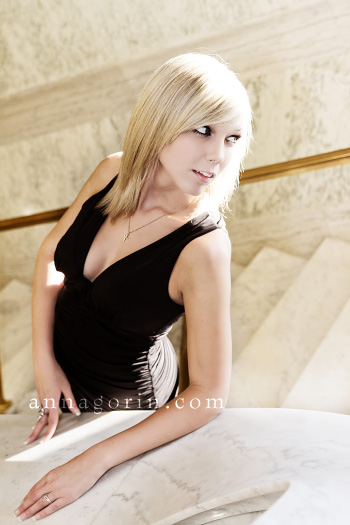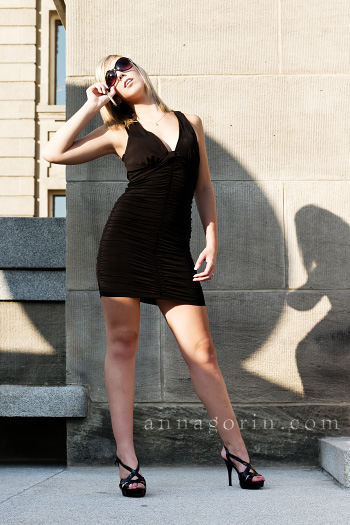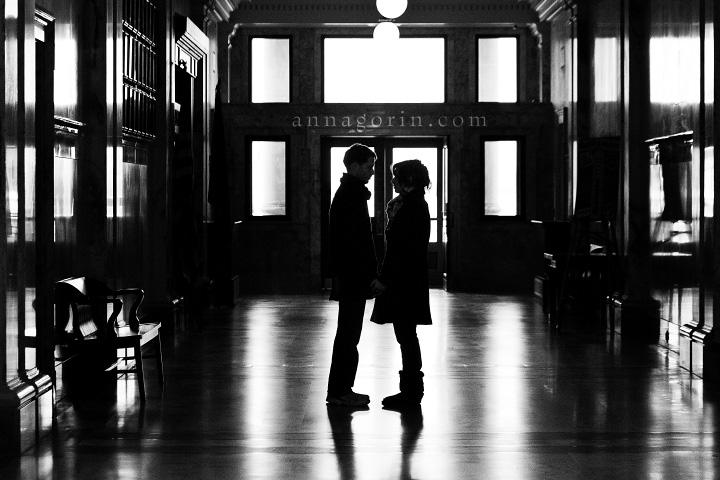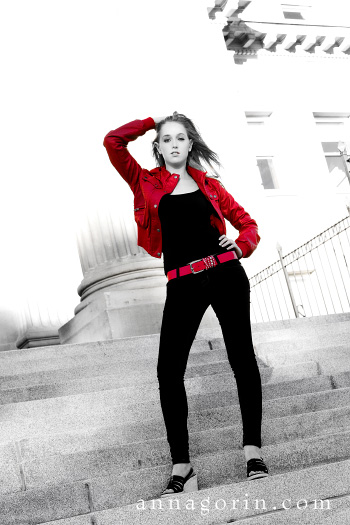 The Greenbelt
If you don't have a particular style in mind for your portraits, I always recommend starting at the Anne Frank Memorial by the Boise Public Library and making our way along the Greenbelt.  There's so much variety, from the brick backgrounds of the library, rustic logs and ivy of the Log Cabin Literary Center, stonework and benches of the Anne Frank Memorial, the bridge across the river, and all the beautiful greenery along the Greenbelt itself.
One of my very favorite spots is a short two-minute walk down the Greenbelt from the memorial – with its red wood posts and steps, the river as a background, and trees all around, it always yields gorgeous results.  Grungier areas are just a short walk away if you want even more variety, too (see next location).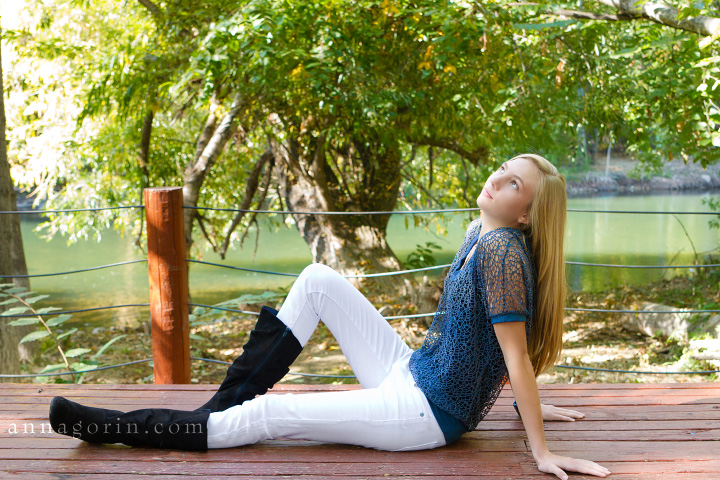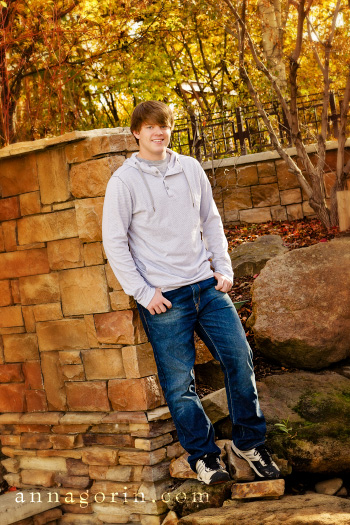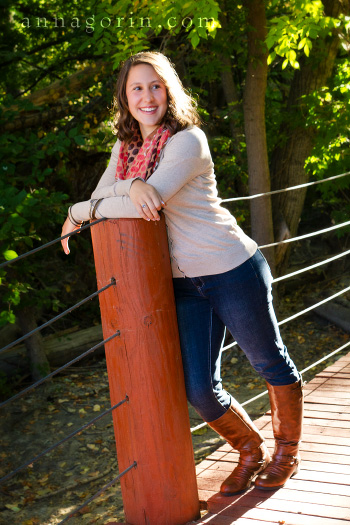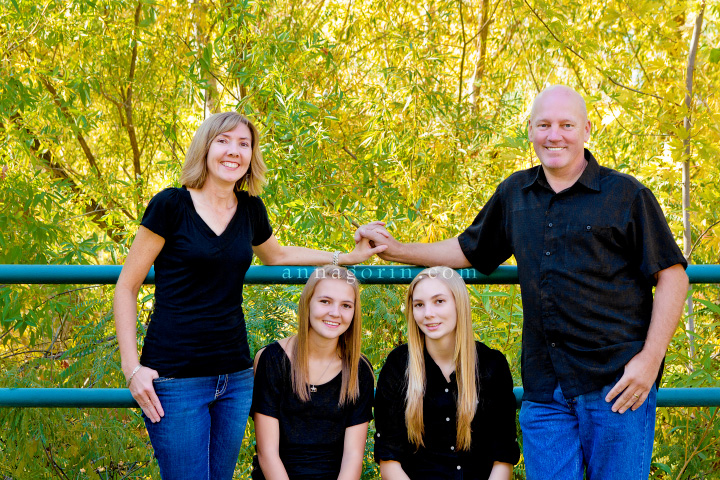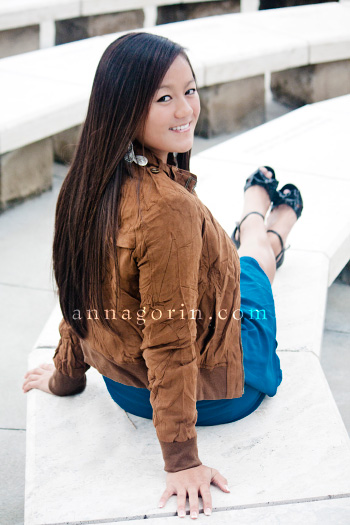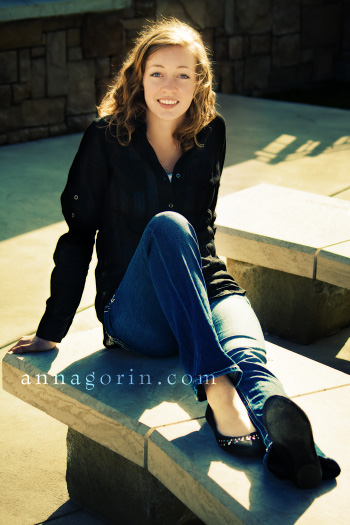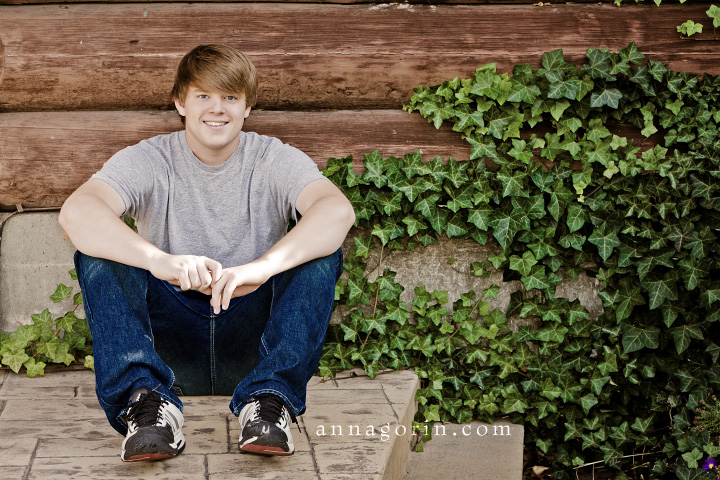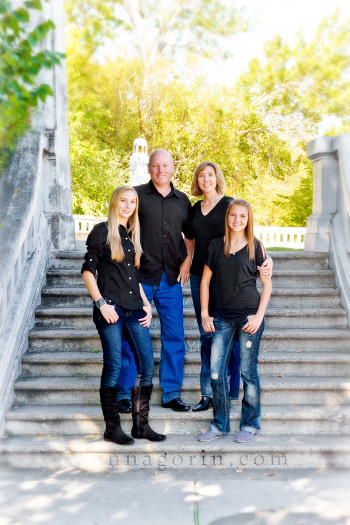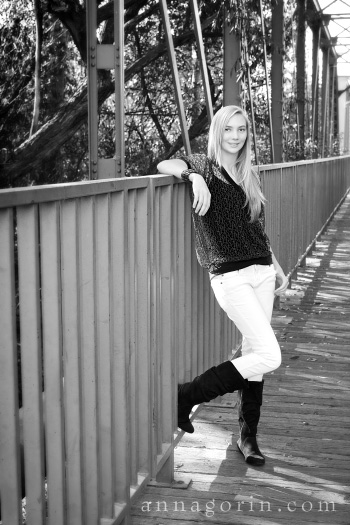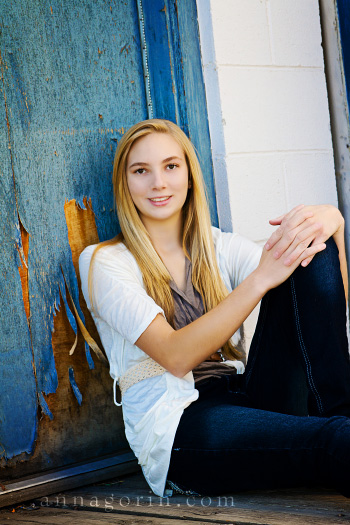 Downtown Grunge
For such a non-grungy city, Boise definitely has some faux-grunge areas!  One of my favorite spots is a quirky blue window at 8th and River, almost directly behind the library.  You might get a few blue paint flecks clinging to your clothes afterword, but it's a perfect portrait spot.  There are several other grungy walls and fire escapes around the corner, too.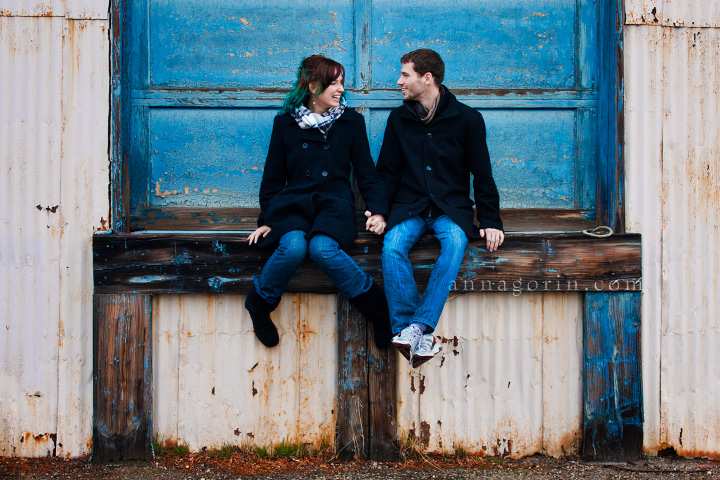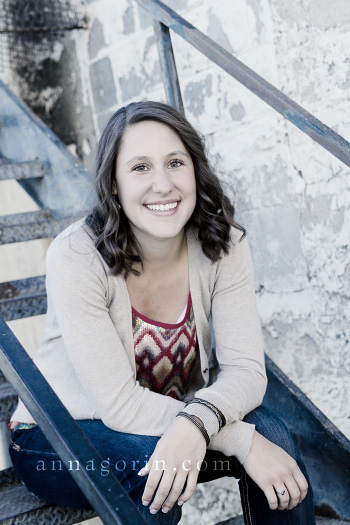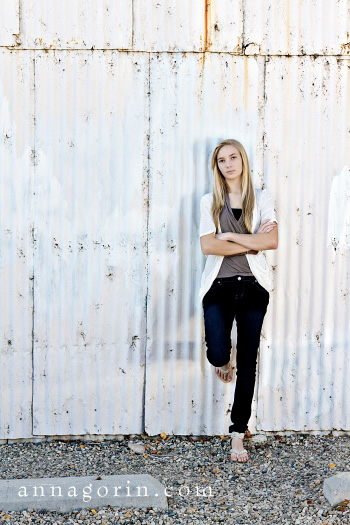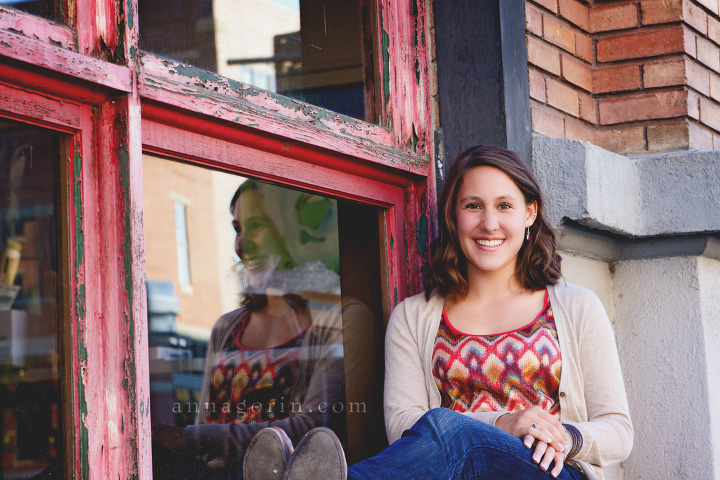 Downtown Boise, not as grungy
A passageway between 8th and 9th just south of Myrtle leads through the grounds of the Esther Simplot Performing Arts center, and with columns, fountains, and stairs, it provides great architectural backdrops without being too grungy.  Further into town, the fountains outside City Hall at Capitol and Idaho have a great summery blue look, while parking garages and alleys off Bannock or 9th are great spots for an urban look not quite as grungy as Freak Alley.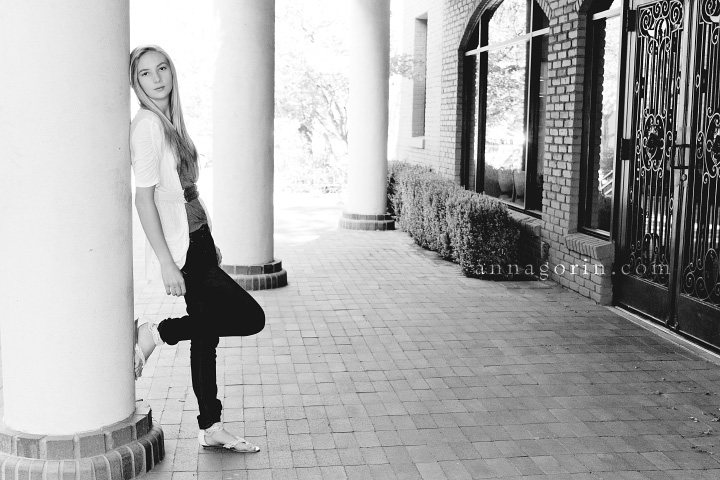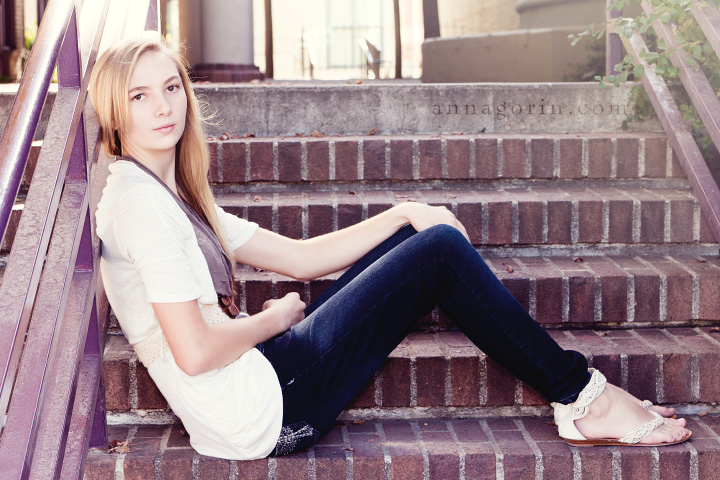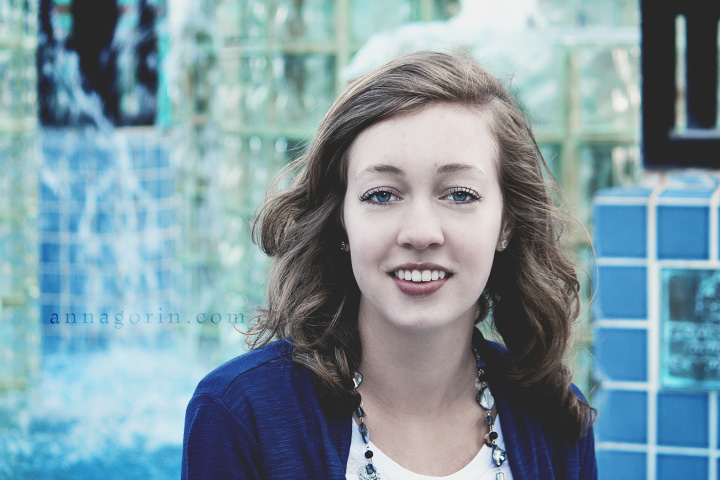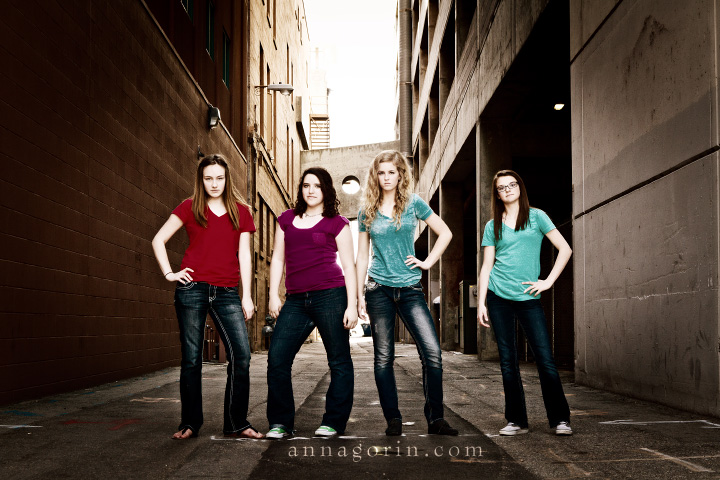 The Linen District
Looking for a grungy look a little outside of downtown?  Try the Linen District around 14th and Grove!  There's plenty of graffiti and texture right around the Linen Building, along with quite a few fun mosaics, and the Modern Hotel across the street has great stairs and light patterns for a different look.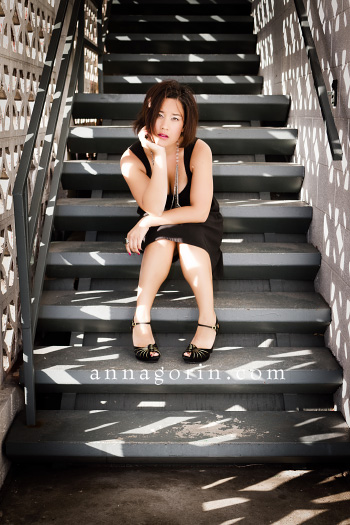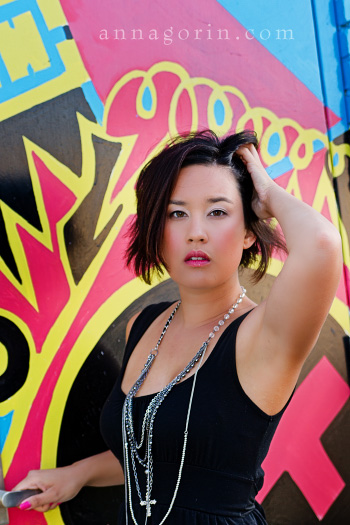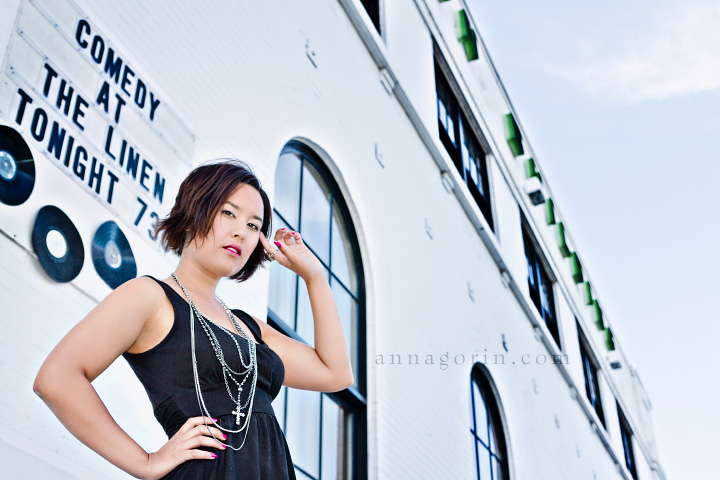 Military Reserve Park
The Military Reserve Park is one of Boise's less famous parks, but the trails through the foothills provide plenty of options for a natural, less manicured look than many of the parks right downtown.  Head southeast on Fort and turn left on Reserve, taking another left on Mountain Cove.  You'll follow the road past the quarry, and immediately after the road curves to the right, you'll see the first trailhead.  The trees arc high above the path, and the rustic fences and fallen logs are an added bonus.  It's particularly pretty in autumn with the golden aspens!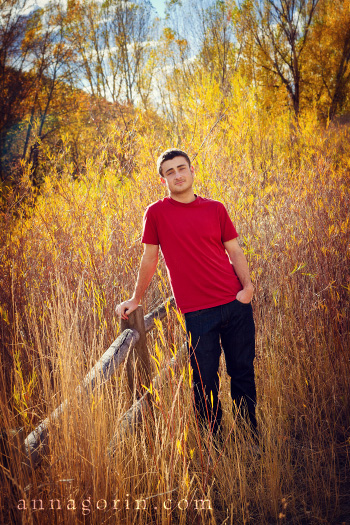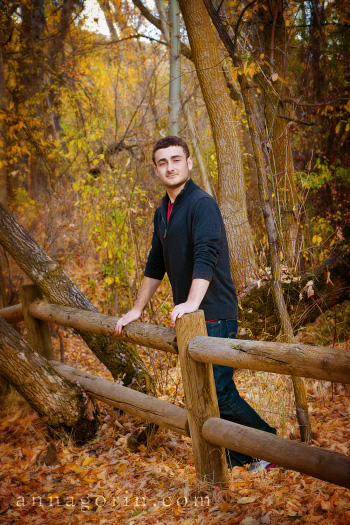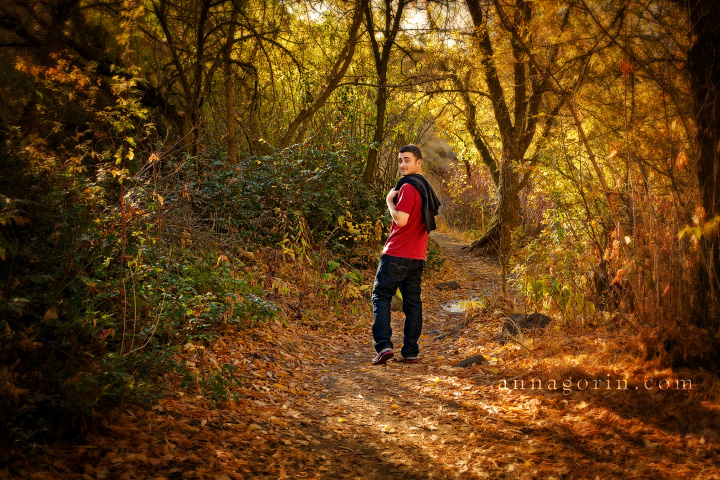 Table Rock
You can get some great full-length portraits with the sweeping vistas up at Table Rock!  Be advised that there isn't a lot of shade up there, though, nor a lot of variety of landscape.  If you love the rolling hills and dry sage, though, it can be a great pick.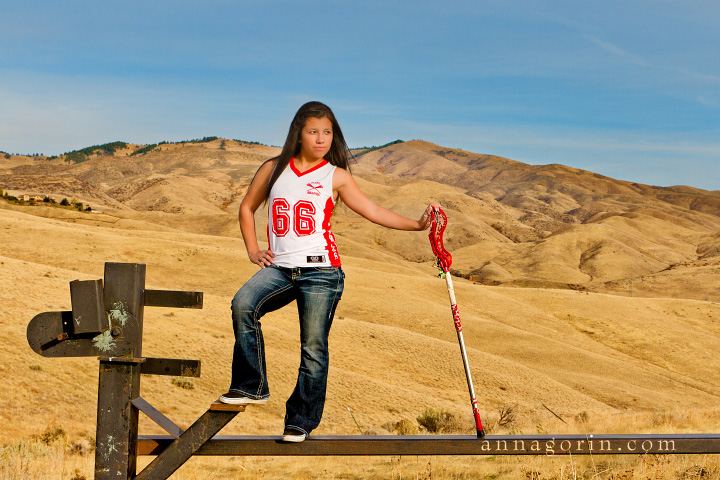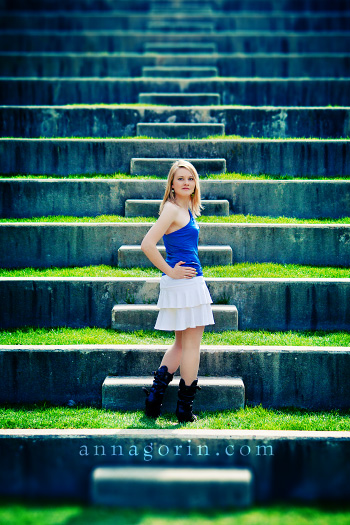 Boise State Campus / Julia Davis Park
Boise State University's campus has a nicely academic feel with its brick buildings and trailing ivy.  The outdoor Centennial Amphitheater (pictured right)  has a classic look you probably won't find many other places in Boise.  Julia Davis Park right across the river also has many beautiful ponds and greenery, with many benches and fences by this section of the Greenbelt that can work beautifully in portraits.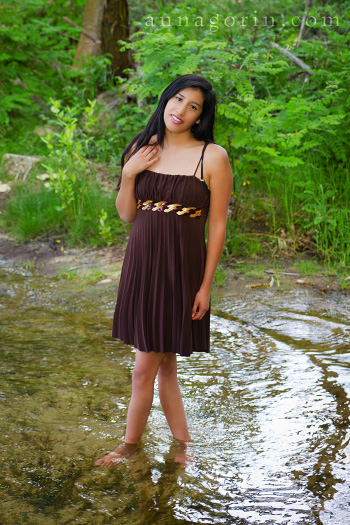 Veterans Memorial State Park
A little ways northwest of Boise, you'll find Veterans Memorial State Park and Boise Lake Cascade.  The scenery is heavily forested here, much greener than you usually find in Boise, and with the many streams and lake shores, it's a beautiful choice.  Just as pretty as Kathryn Albertson Park, and far less crowded!  (Getting into the water is optional.)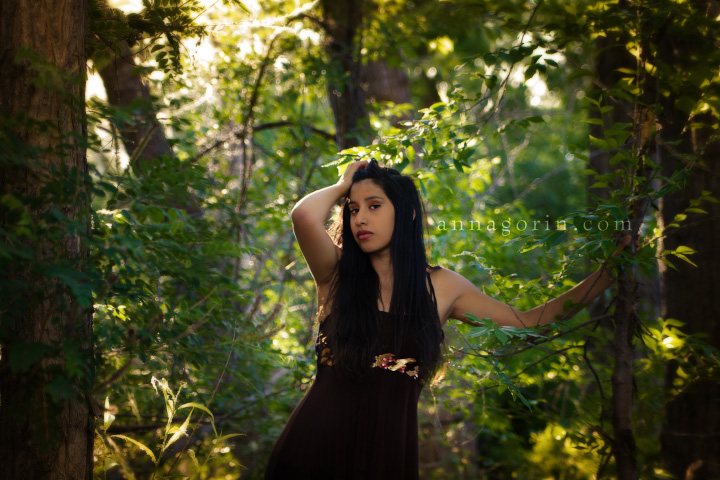 Boise River in Eagle
Downtown Boise doesn't have a monopoly on all good portrait locations – Eagle has quite a few of its own.  The banks of the Boise River just south of the intersection of Highway 44 and Eagle Road is one of my favorite places to shoot, regardless of season.  The towering trees and river banks are beautiful, as are the dense woods just east of Eagle Road.  The tunnel going under Eagle Road provides a hint of grunge, too.  Beware of flooding in the spring, though!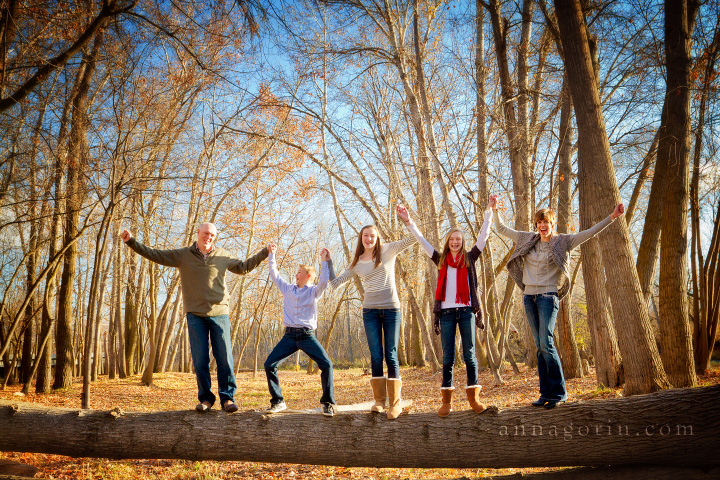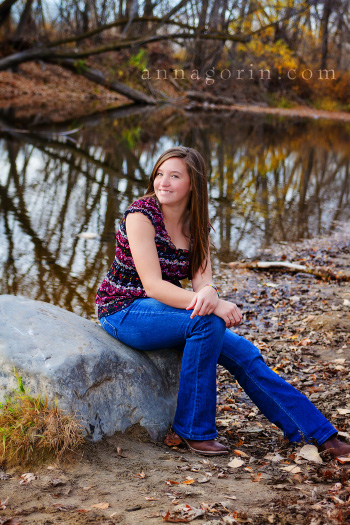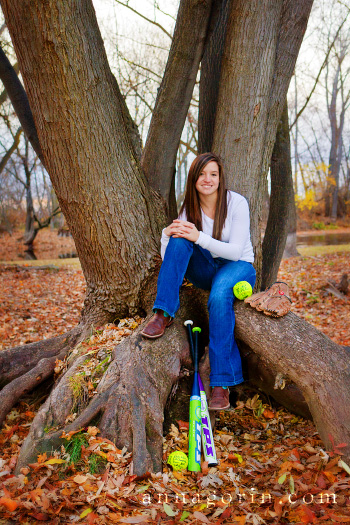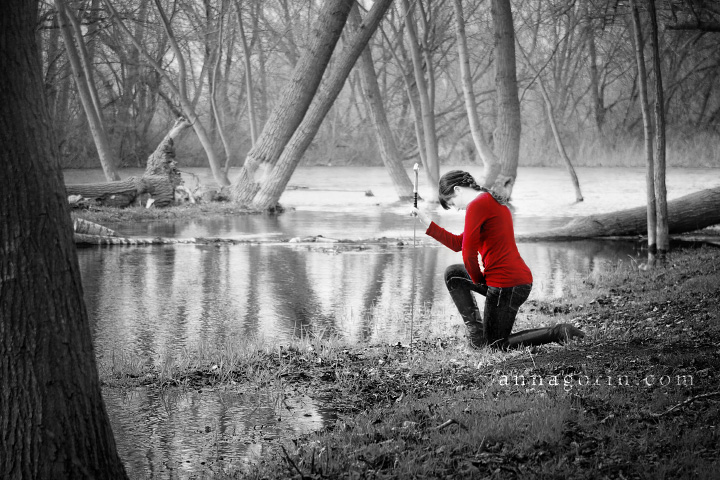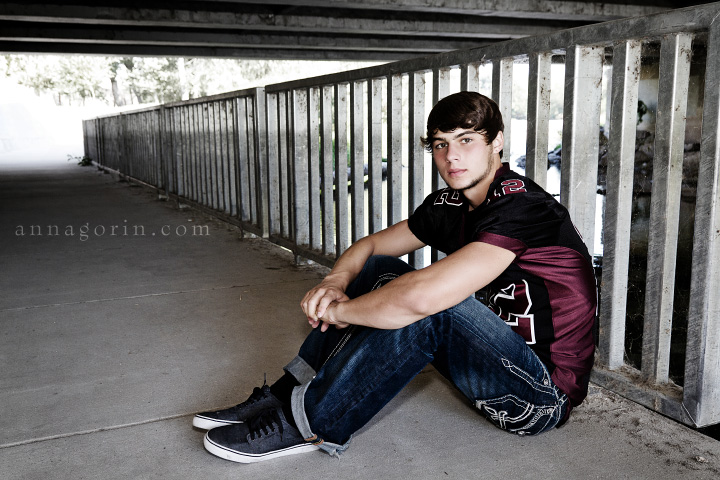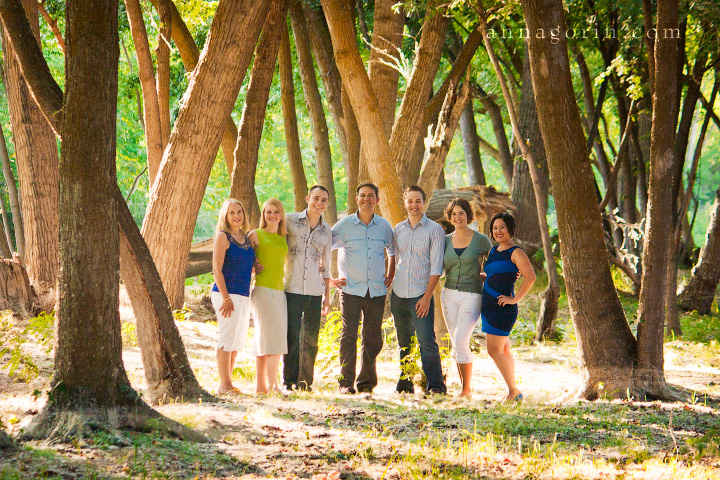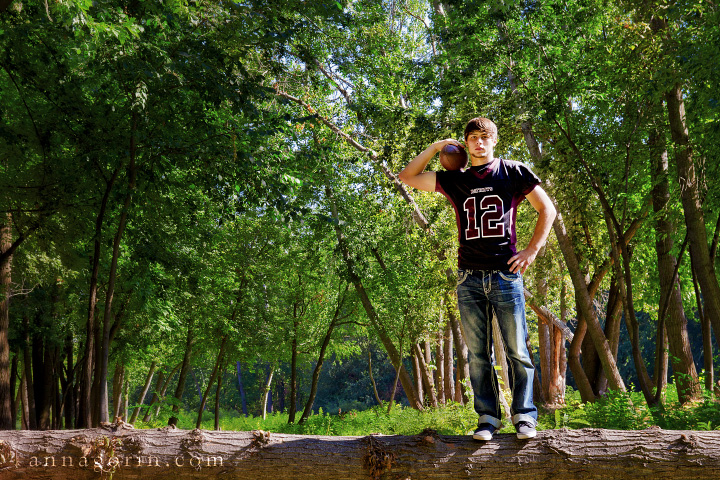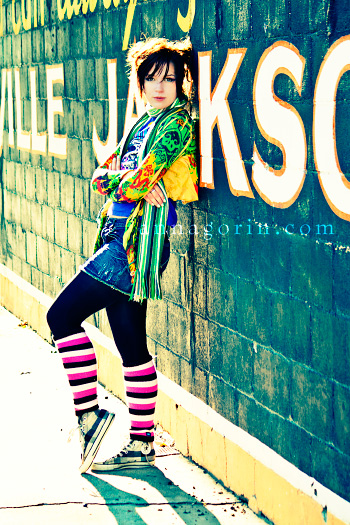 Downtown Eagle
Downtown Eagle may be tiny, but it has its fair share of good spots.  The area behind Rembrandt's Coffeehouse has great rustic fences and worn-down buildings, while State Street has a bunch of opportunities, including the gazebo, fountains, and the quirky painted walls outside Orville Jacksons.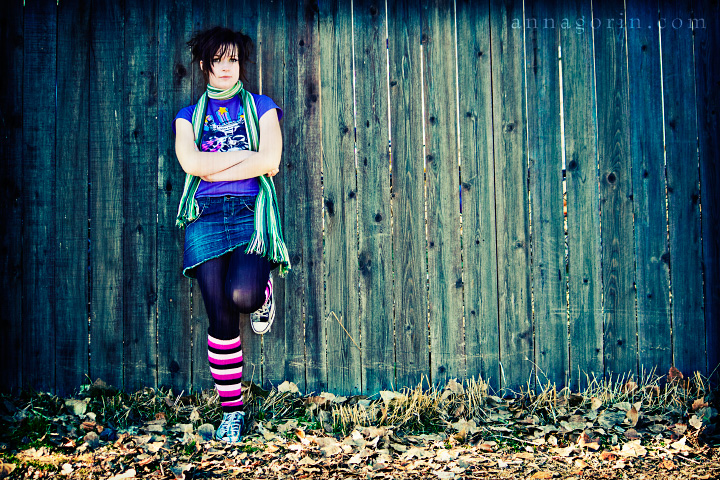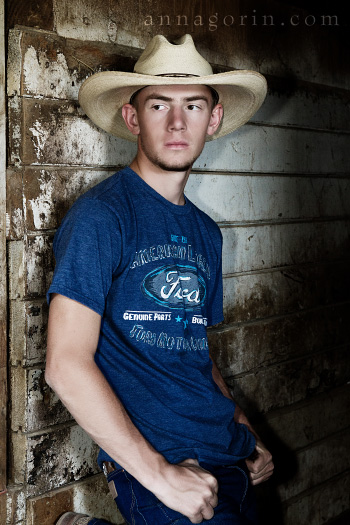 Custom Locations
Do you have something specific in mind, like a favorite haunt where you play the drums, or are you looking for a particular look and just don't where to find it?  I'm happy to explore new areas or make suggestions – I can get access to private property such as the rustic barn look pictured at right as needed.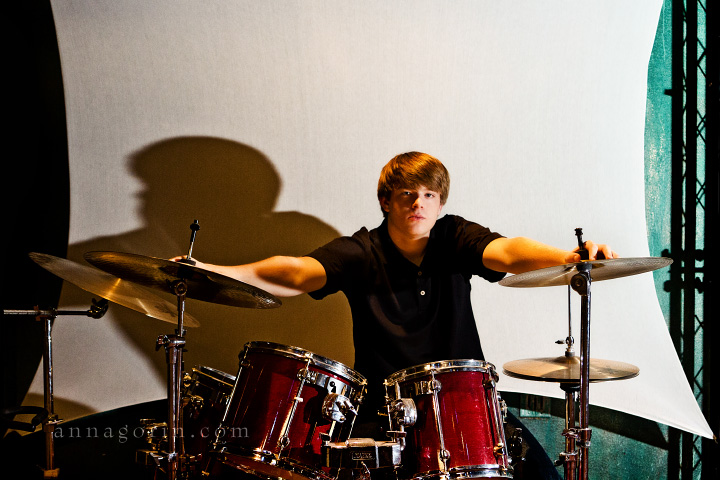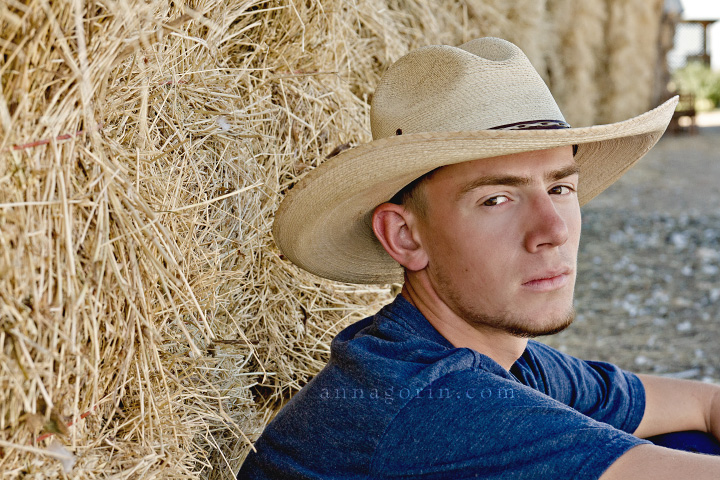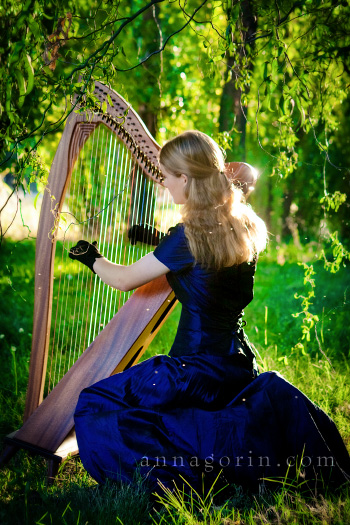 Back yards
Don't dismiss your own back yard just because it's familiar!  Especially if you want to be able to change outfits multiple times, sometimes your house is the best option.  Take a look around – are there nice textures in the walls, benches you can perch on, trees you can sit underneath, fences you can lean against?  You'll be surprised what options you can find once you start looking for them!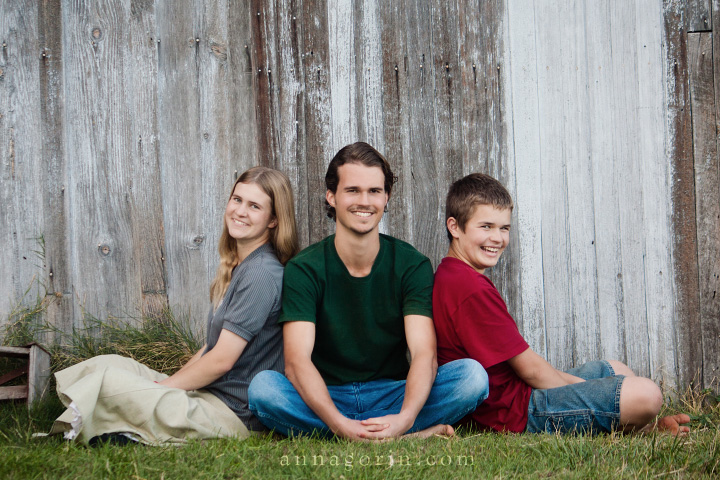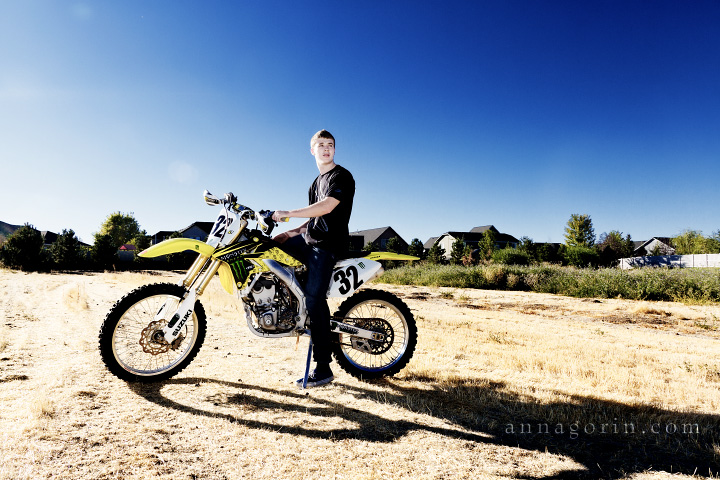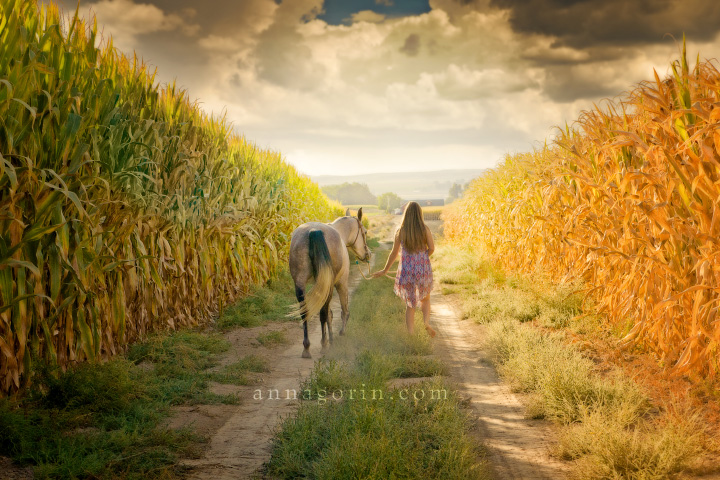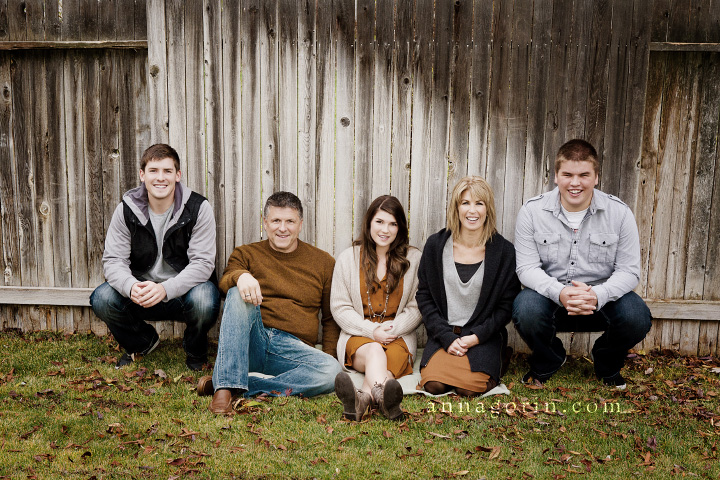 And remember…
Often the best portraits don't have a recognizable backdrop, or have a backdrop that you would never expect to produce great results just looking at it.  A dumpster can provide a rich blue for the background of a headshot; your front lawn can give that vivid green just as well as the prettiest park.  Take a look at the following portraits – can you figure out where any of them were shot?  Above all, don't stress about location: you can get good portraits just about anywhere!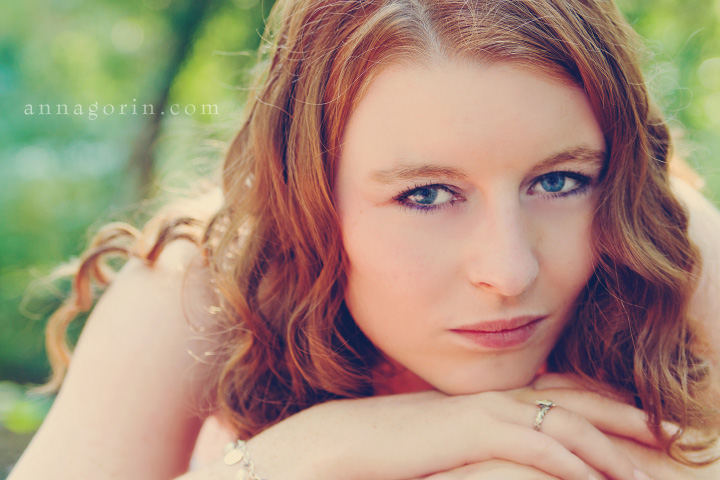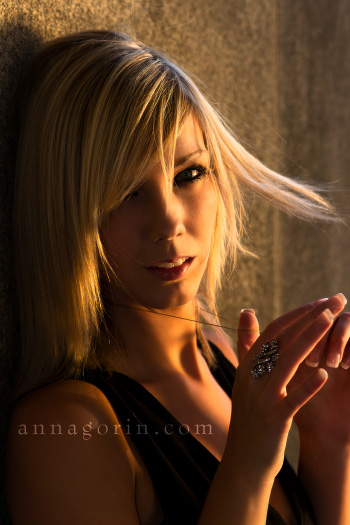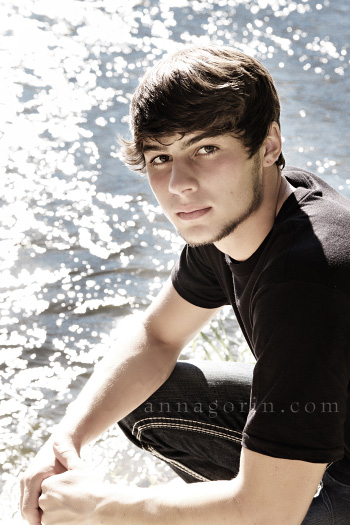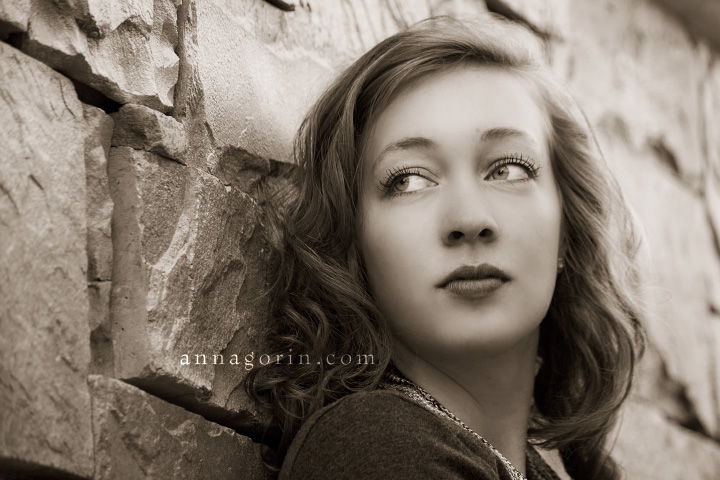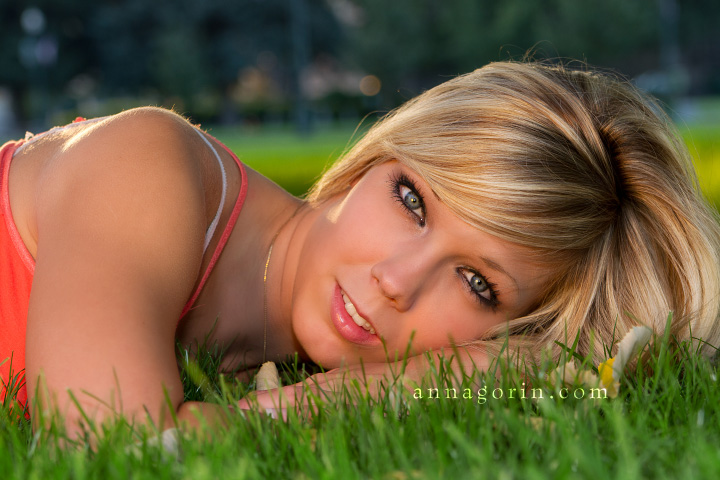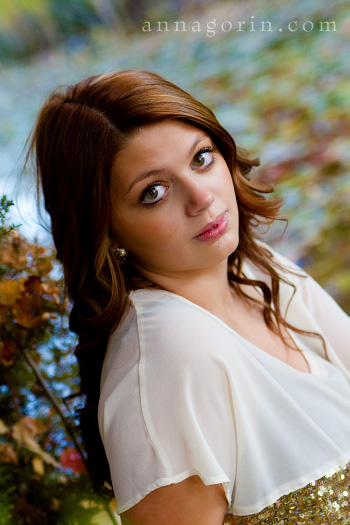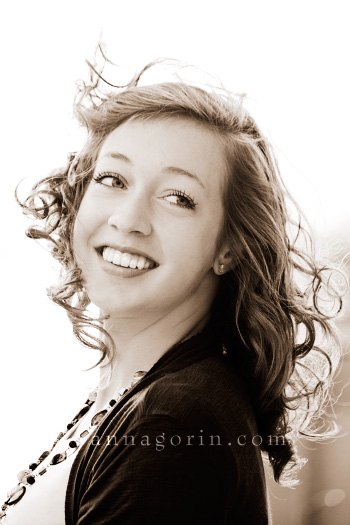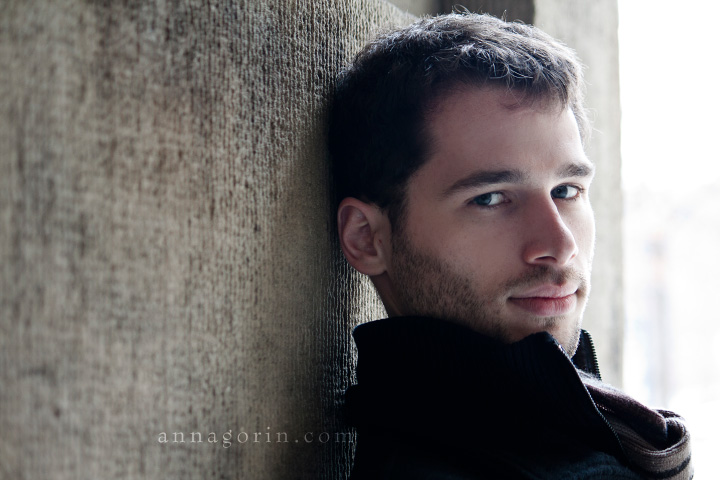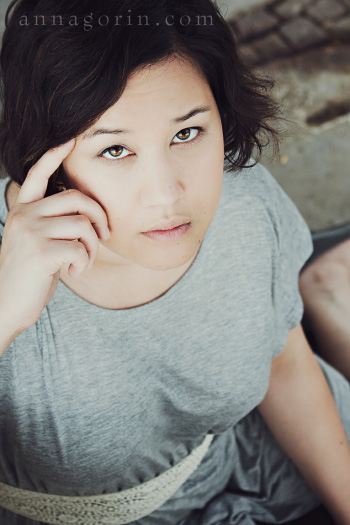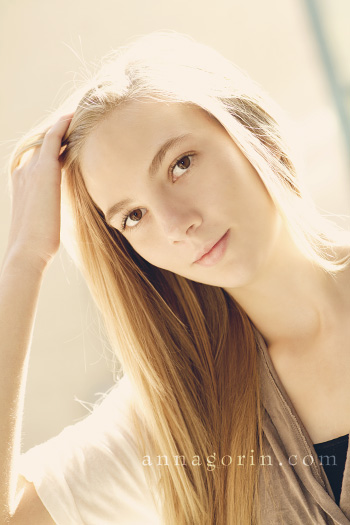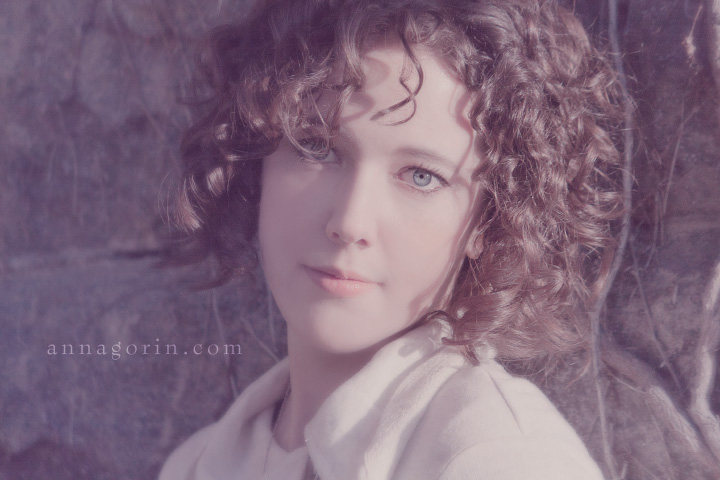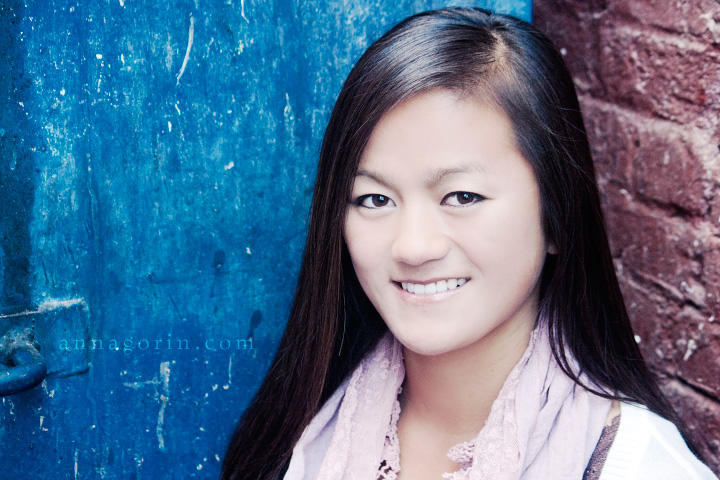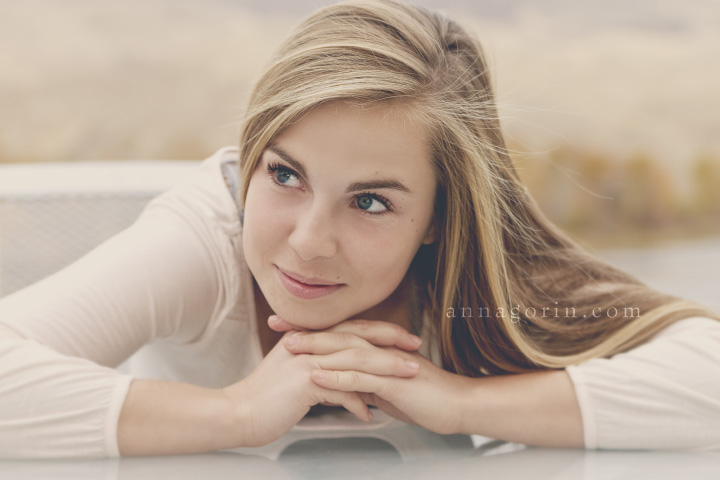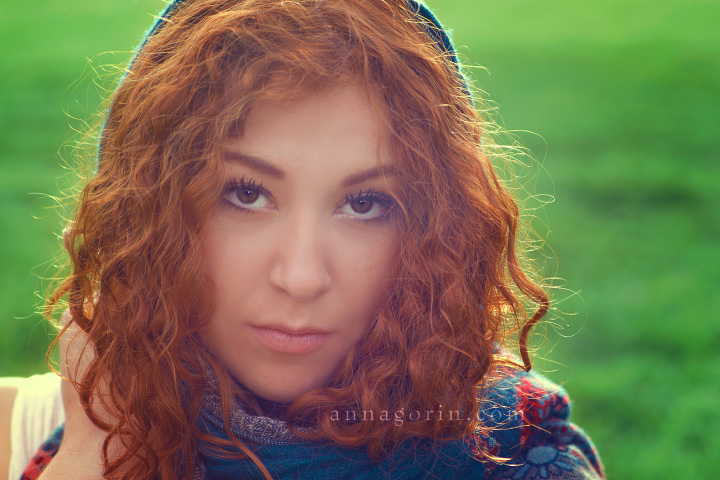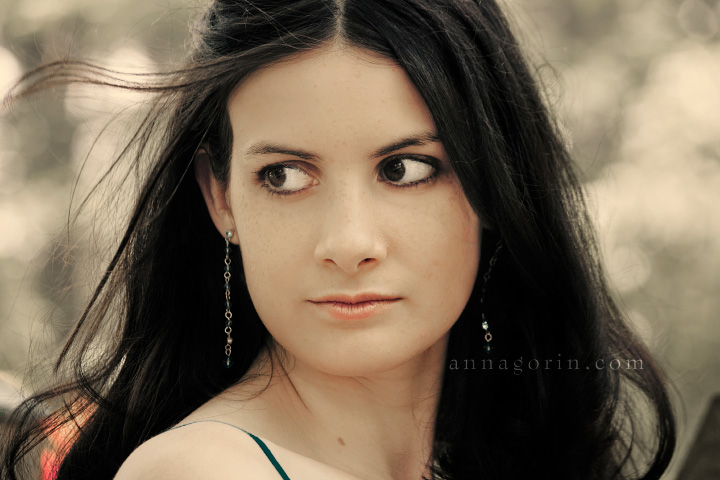 Tags:
anna gorin
,
boise
,
boise portrait locations
,
boise portrait photography
,
boise train depot
,
downtown boise
,
eagle portrait locations
,
freak alley
,
idaho
,
kathryn albertson park
,
senior photos
,
senior portraits
,
veterans memorial state park