Posted in
Engagements
,
Families
,
Know-how
,
Portraits
,
Seniors
on January 25th, 2013
As an on-location portrait photographer, one of the most common questions I get asked is how to pick a good portrait spot.  At the end of the day, it's all about what sort of portraits you're looking for–do you want a classic elegant look, a grungy hip style, a serene natural vibe?–but if you're looking for more specific ideas, this is the blog entry for you – newly updated as of August 2015!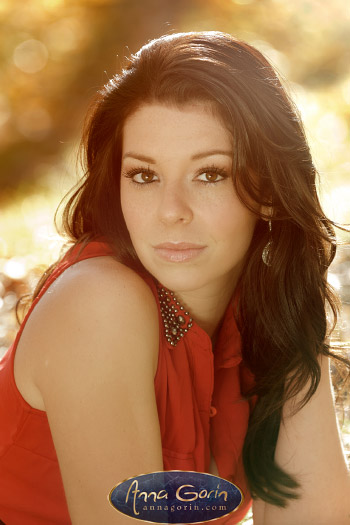 What makes a good
portrait location?
You can find a good portrait location anywhere, and I'm not just saying that!  If you look at portraits shot from the waist or neck up, you'll realize that in most cases, you can't even tell where the portrait was shot.  We shot the photo at left by the Boise River in Eagle, but since the focus is on the model, the background blurs into the background – it could have been anywhere.
Light is usually a far more important factor than location when it comes to getting beautiful results, so if you're concerned about picking a location that's just right, don't be!  As long as you pick a good time of day for your session (usually starting a couple hours before sunset, or shortly after sunrise if you're an early bird), a spot that will give you a few options for shade (locations out in the open with no shady areas can be difficult), and a variety of textures (brick walls, trees, bushes), you're bound to get great photos.
Want to make sure your full-length portraits have a stunning background?  Read on for four whole pages on my favorite spots in the Treasure Valley!
Boise Train Depot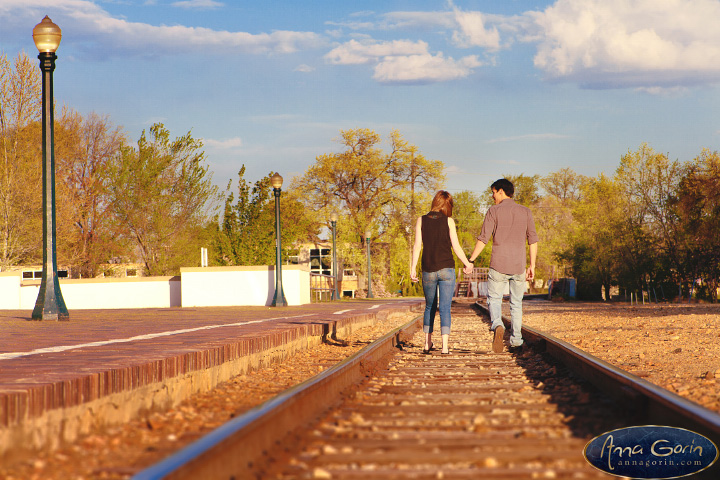 The train depot is one of Boise's most popular locations for portraits of any kind – seniors, engagements, and many events.  The grounds include beautiful waterfalls, ponds, benches, and rock formations, while around back the train tracks provide a great moving-toward-the-next-phase-of-life feel, very appropriate for graduation.  The interior of the building is fascinating as well, but keep the limited hours in mind: it's only open Sundays and Mondays, 11am-5pm.
Because the Depot is so popular, there may be events going on during your session (sometimes closing off the whole area for weddings), and during peak portrait season, the grounds will be packed and parking limited.  Check the Depot schedule ahead of time on weekends, and if you don't fancy fighting for space, it's best to pick a less well-known location.

Kathryn Albertson Park
Kathryn Albertson Park is another of Boise's most popular locations for portraits, and you can see why!  It's a gorgeous area for a very natural setting with rustic benches, fences, rocks, ponds, bridges, and beautiful plants at any time of year.  Although the park is big enough to fit quite a lot of people, it can get just as packed as the Depot during autumn, especially on weekends – allow extra time for finding parking, sometimes at Ann Morrison Park across the street.
Booking a two-hour session?  Consider splitting your time between Kathryn Albertson and the Boise Depot – they're a five-minute drive from each other and you get the best of both worlds!
Freak Alley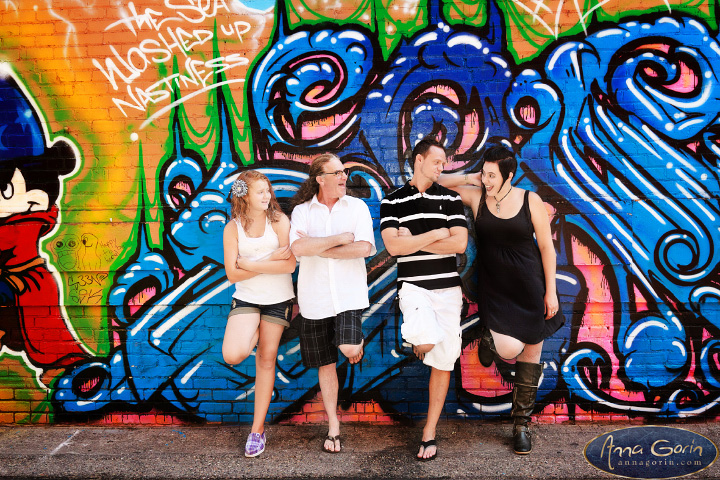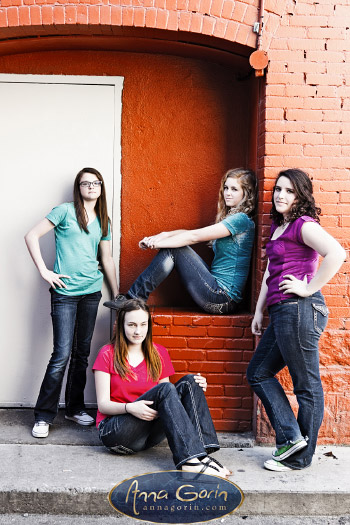 Looking for a more grungy, hip style?  Freak Alley is another popular portrait spot in Boise, running between 8th and 9th St just south of Bannock.  The rotating displays of graffiti make for very colorful, sharp, rock star-like photos, and are particularly great for senior portraits.
Don't get your heart too set on one display in particular, though – the graffiti is always changing!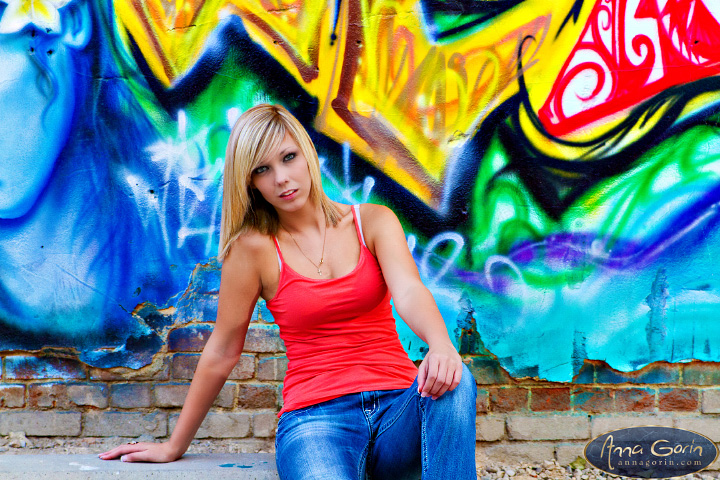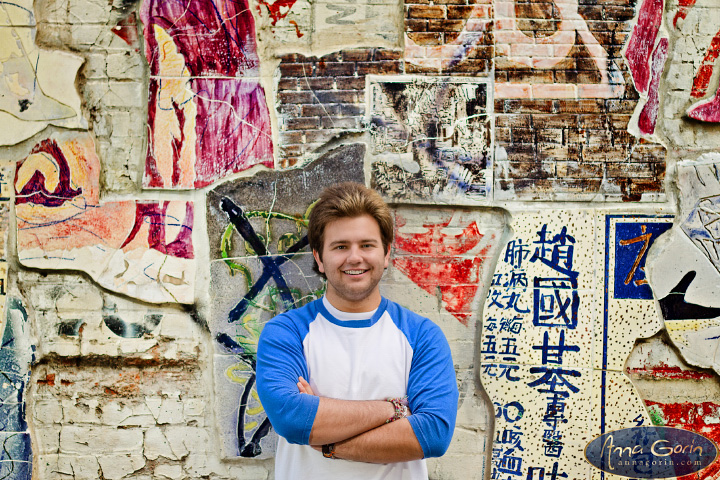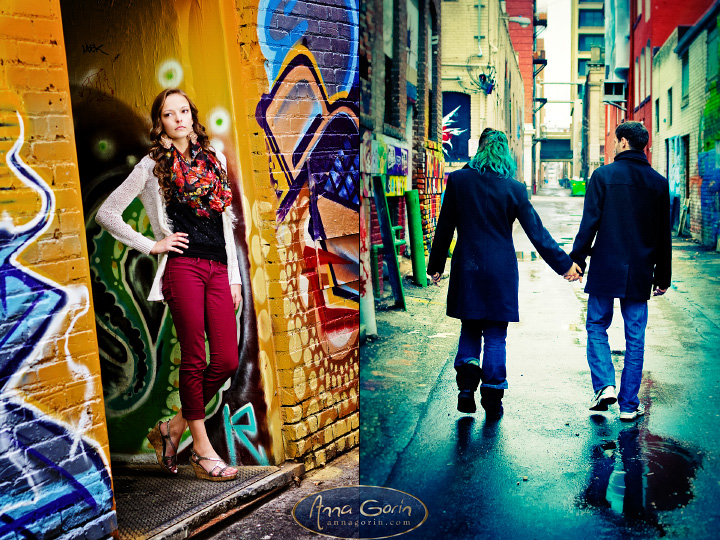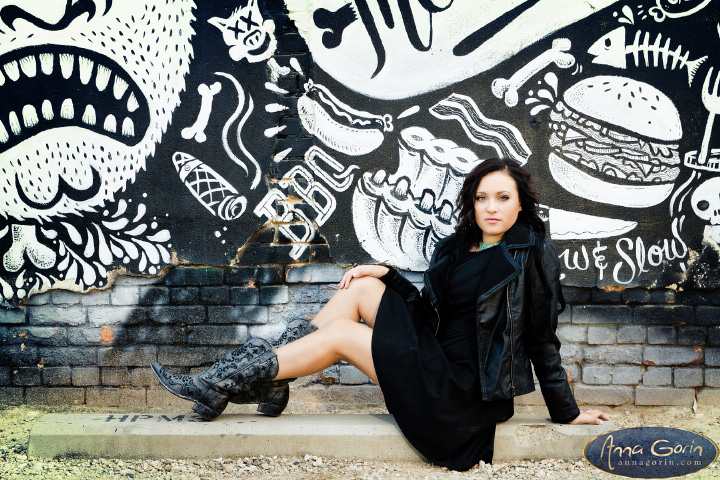 Capitol Building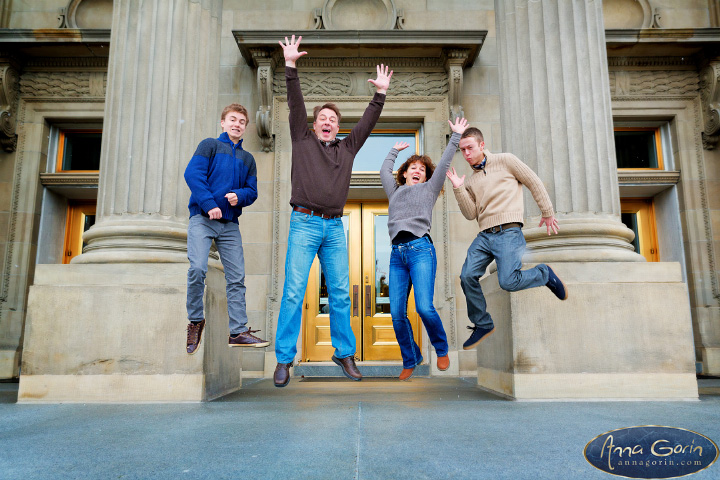 Both the interior and exterior of the capitol building can be great for portraits.  With its beautiful white marble pillars, the inside has a lovely elegant look (open until early evening), while the imposing outside steps provide tons of portrait possibilities.  Added bonus: the grounds of the capitol have great benches, lawns, and seasonal plants for added variety.
Capitol Garage
Photos in a parking garage?!  Don't knock it until you try it!  This garage on the corner of Capitol and Bannock is a great alternative or addition to the grunge of Freak Alley, with its glass mural, bright bricks, and dramatic possibilities of low lighting.  Prospective photographers – bring an off-camera flash for best results!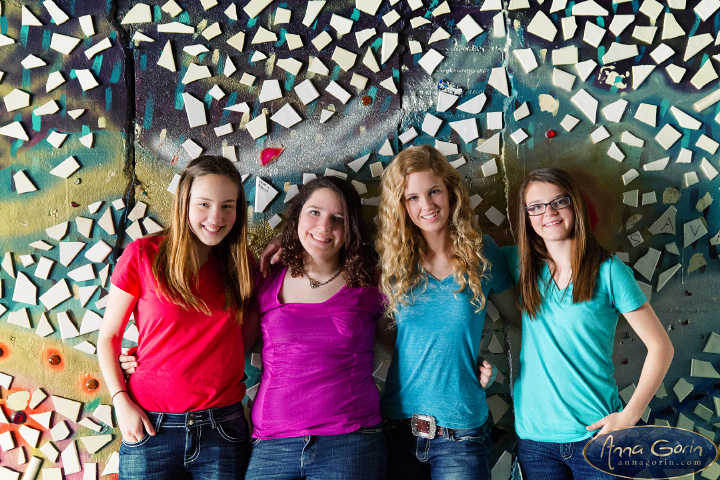 The locations continue below – click for the next page!
anna gorin
,
boise
,
boise portrait locations
,
boise portrait photography
,
Boise Senior Photos
,
Boise Senior Pictures
,
boise train depot
,
downtown boise
,
eagle portrait locations
,
freak alley
,
hidden springs
,
idaho
,
kathryn albertson park
,
linen district
,
military reserve park
,
schick-ostolasa farmstead
,
Senior Photos
,
Senior Portrait
,
Senior Portraits
,
veterans memorial park