Posted in
Engagements
,
Families
,
Know-how
,
Portraits
,
Seniors
on January 25th, 2013
Anne Frank Memorial / Log Cabin
If you don't have a particular style in mind for your portraits, I usually recommend starting at the Anne Frank Memorial by the Boise Public Library.  There's so much variety, from the brick backgrounds of the library, rustic logs and ivy of the Log Cabin Literary Center, stonework and benches of the Anne Frank Memorial, the bridge across the river, and quick access to the Greenbelt itself!  Walk across the bridge and down to the path at left to shoot at the pretty white stone at the base of the bridge, or make your way out to the river itself.
The Greenbelt
Stretching for miles upon miles along the Boise River, it can be hard to know where to start narrowing down spots with the Greenbelt!  One of my very favorites is a short two-minute walk down the Greenbelt from the Anne Frank memorial – with its red wood posts and steps, the river as a background, and trees all around, it always yields gorgeous results.  A fallen tree next to the dock-like area is perfect as a perch, too!
Downtown Grunge
For such a non-grungy city, Boise definitely has some faux-grunge areas!  Unfortunately the city seems to be bent on cleaning up them up lately via demolition or paint jobs. One of my favorite and most-requested spots, a quirky blue window at 8th and River surrounded with fun rusty corrugated metal, was first vandalized and then completely torn down in July 2015.  RIP, blue wall.  Still, you can always hunt down some grungy spots in our few alleys!
Downtown Boise, not as grungy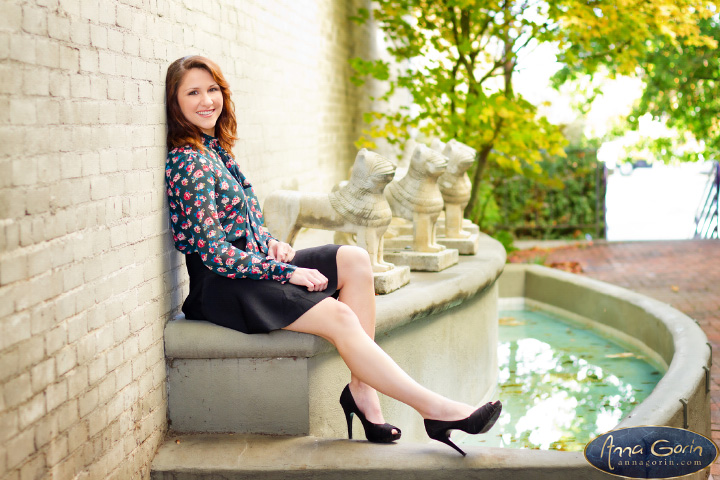 A passageway between 8th and 9th just south of Myrtle leads through the grounds of the Esther Simplot Performing Arts center, and with columns, fountains, and stairs, it provides great architectural backdrops without being too grungy.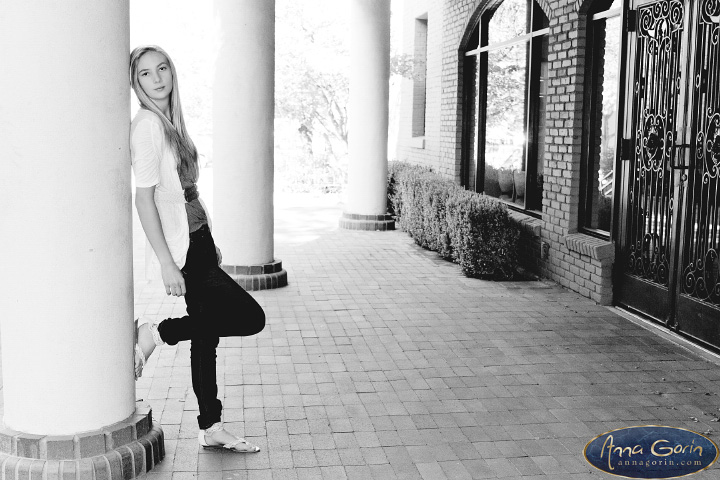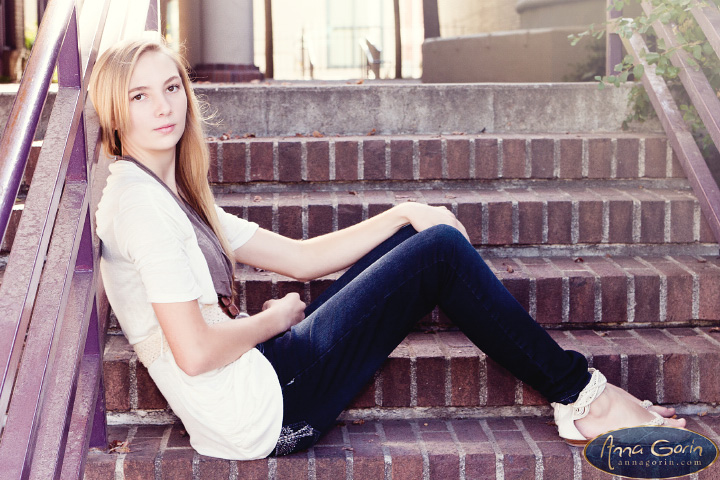 The Linen District
Looking for a grungy look a little outside of downtown?  Try the Linen District around 14th and Grove!  There's plenty of graffiti and texture right around the Linen Building, along with quite a few fun mosaics, and the Modern Hotel across the street has great stairs and light patterns for a different look.
More locations on Page 3 below!
anna gorin
,
boise
,
boise portrait locations
,
boise portrait photography
,
Boise Senior Photos
,
Boise Senior Pictures
,
boise train depot
,
downtown boise
,
eagle portrait locations
,
freak alley
,
hidden springs
,
idaho
,
kathryn albertson park
,
linen district
,
military reserve park
,
schick-ostolasa farmstead
,
Senior Photos
,
Senior Portrait
,
Senior Portraits
,
veterans memorial park